Best practice in creating PDF files for Variable Data Printing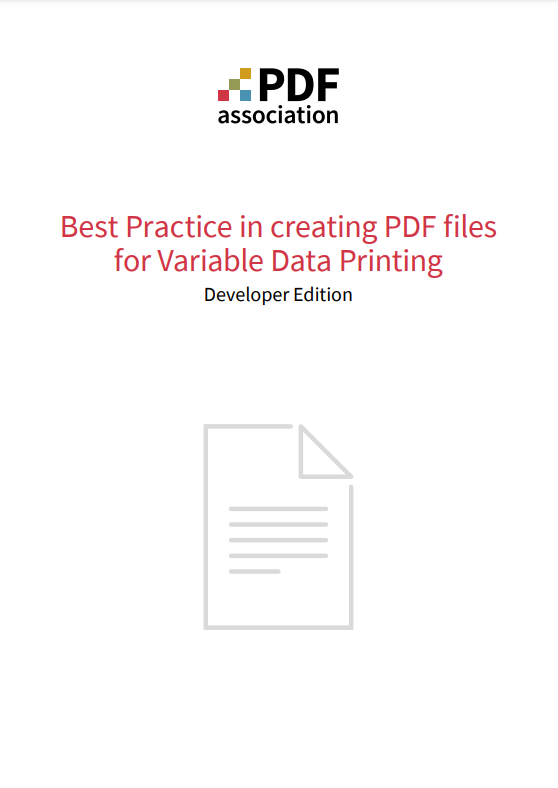 Clear Do's and Don'ts
Actionable recommendations
For software developers, composition tool operators and press vendors
Clear Do's and Don'ts
Actionable recommendations
For software developers, composition tool operators and press vendors
Contents include:
What is variable data print?
The file formats used for delivering variable data jobs
Why optimization of variable data print jobs matters
How to make efficient PDF files
Technologies for printing variable data
Security marking
Relevant ISO Standards and when to use them
About the guide
If you're a software developer working on composition or performance-enhancing tools for variable data print workflows you'll probably already know that the efficiency of the PDF files that your code produces is a key part of its value to your customers.
This guide will give you much of the information you need to ensure that those PDF files can be rendered and printed as quickly as possible without compromising their visual appearance.
If you work in print production it will help you understand what might be happening when PDF files process slowly, and to talk to the composition tool and/or press vendors about possible options for improvement.