Mass-personalized/customized products at near mass-production prices is the Holy Grail for retailers. The SmartDFE is a full software and hardware stack from a single supplier that adds print to the fully automated smart factory. Adding SmartDFE to your product now gives you a single solution that can deliver everything from mass production to mass customization at the same cost as current print systems.
There is a huge potential area for growth in digital print, and it is an area that digital print is uniquely capable of delivering - printing onto anything and everything to give a unique customized and personalized product. Digital Inkjets are capable of changing what they print in real time on every object. They can also be used at different points in the production process, for instance during product decoration, packaging and labeling. There is a great opportunity to mass-customize products, for instance, flooring, 3D objects, tiles, clothing and many more.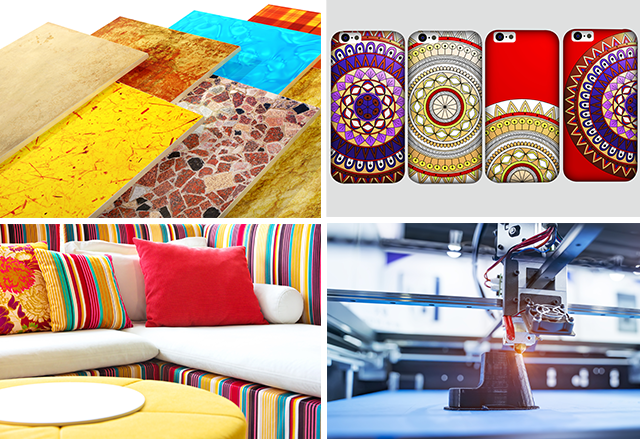 Although mass-customization is a growing trend amongst consumers, it still hasn't impacted the print market in a significant way outside traditional areas like greetings cards and photobooks. To bring mass-customization to the majority will require the print industry to take up a quest.
The Holy Grail
Mass-personalized/customized products at near mass-production prices is the Holy Grail for retailers. Obtaining the Holy Grail also allows you to run regular mass-produced products. The factories will need to produce individually printed products at the speed of mass-produced products. They will need full automation throughout the process - from order fulfilment to inspection. The initial print subsystem will need to be recoverable within a reasonable time to make it viable. They will also need to reduce costs in the initial bill of materials and the ongoing costs through maintenance. Finally the production will need to run 24/7 to maximize the return on investment.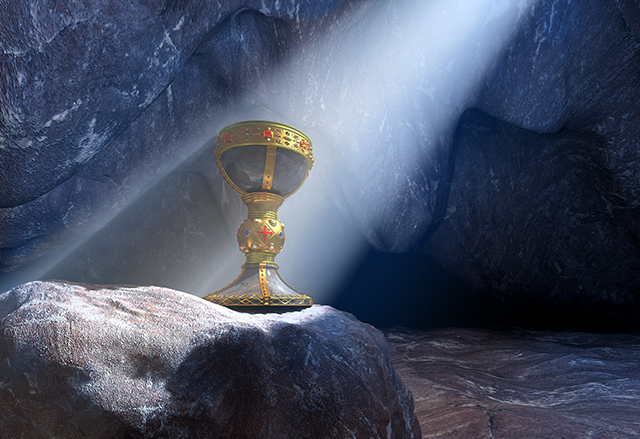 Smart Factory and Industry 4.0
Print is not alone is this challenge.
This fully automated vision for production is encapsulated in some common terms: Industry 4.0 and "Smart Factories". Smart factories are designed to autonomously run the entire production process and this will include the print subsystems. The smart factories self-optimize, self-adapt and learn from new conditions in real time allowing them to keep running. Print operators will move from overseeing a single to component to overseeing the whole smart factory. However with Smart Factories, labor is no longer the main cost factor as it is fully automated. This may move manufacturing back on shore (which gives a big opportunity for new device sales). Zero stock, zero waste, local manufacture are also great for the environment.
However, adding print to these smart factories requires a rethink in the software and hardware stack. The Digital Front End (DFE) will also need to become smart and to get mass adoption the Smart DFE must be no more expensive than today's print systems and DFEs.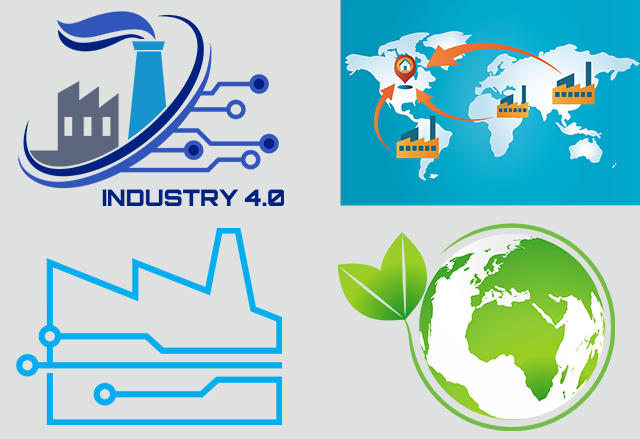 Hybrid Software Group is uniquely placed
So the quest begins.
We believe you need three things to create a Smart DFE:
Smart Business and Job Creation Software
Smart, tight integration with the production systems and components.
Smart direct print subsystems with real time streaming of data to heads and inspection systems.
Hybrid Software Group is unique as a single supplier of all the components you need for a Smart DFE. We are also in a perfect position to deliver this at a cost that allows mass customization to be a commercial reality.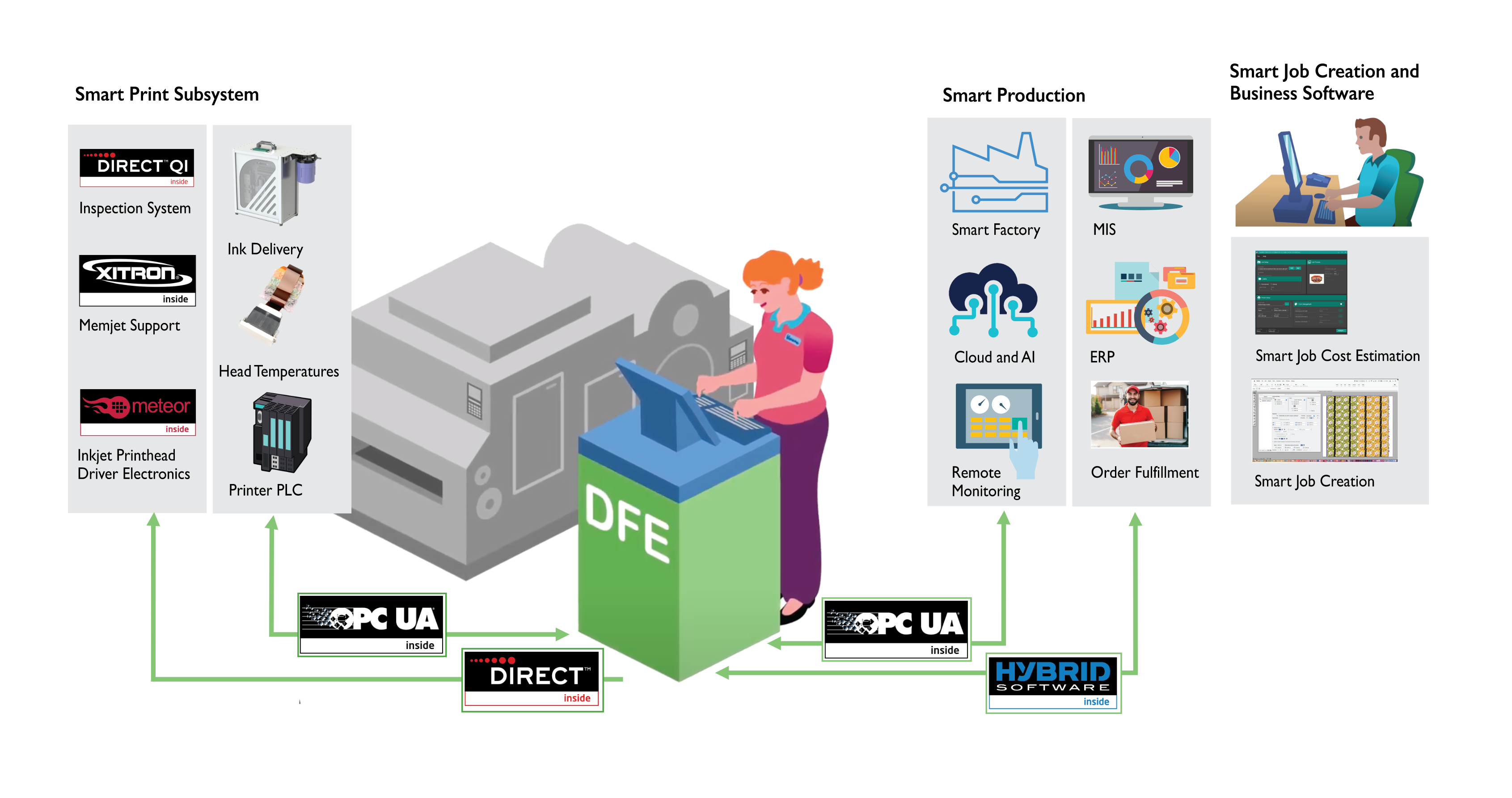 Buying all components from one supplier
You would be able to buy all components for a Smart DFE from one supplier, however we have spent 30 years supplying components to the print market, we understand concerns of a single supplier solution. The single source Smart DFE helps you get to market with complete systems quickly, but we also support swapping out components which is why we are investing in areas like OPC UA, an open standard. We also supply key components in source code so you can add your own value on top. Why are we so open? Well, we are lightweight and innovative and we believe that given the choice you will select our components over other suppliers. We also believe that enabling you to innovate is important for a vibrant competitive market. Our goal is to blaze a trail for you and work with you to unlock the promise of mass customization.
Included as standard
Included with all variants apart from "Static"