Customers
When HP announced a new fleet of commercial and labels and packaging digital presses in early 2020 they set a new benchmark for the industry in terms of image quality and productivity. The PDF print engine that powers this fleet is Harlequin®; it's at the heart of the PrintOS Production Pro Digital Front End (DFE).
Ellerhold Group specialises in XXL Point of Sale display products, labels and packaging and is the market leader in printing posters for indoor and outdoor advertising. Ellerhold uses Global Graphics Software's ScreenPro™ with PrintFlat™ technology on its MLM_2600_NG digital printing machine.
Mimaki Engineering has licensed the Harlequin RIP to create the new RIP software RasterLink7 that is available with Mimaki printers worldwide. RasterLink7 improves performance and enhances quality as well as introducing new features such as variable data printing for applications such as sports apparel, card printing, name tags stickers and labels.
Racami LLC is a fast-growing and innovative multi-national software and IT services company that improves the performance of customer communication processes and advances multi-channel initiatives. Its flagship customer communications management (CCM) platform Alchem-e™ uses Mako™ to clean up PDF files from multiple sources.
Mark Andy is a leading manufacturer of narrow- and mid-web printing and finishing equipment, supplying leading global brands with a range of Mark Andy and Presstek printing presses, Rotoflex finishing solutions, as well as a complete line of Mark Andy Print Products consumables and pressroom supplies.
Mutoh has integrated the Harlequin Host Renderer into VerteLith™, MUTOH's RIP software, initially for the UV machines VJ-1638UR/UH and XPJ-461/661UF and ultimately for all the major models sold, including the eco-solvent machines. Mutoh has also licensed Global Graphics' new Opal Advanced Inkjet Screens ™ to provide high-quality half-tone screening specially developed for inkjet printing.
To add value to the Roland DG VersaWorks Dual RIP and print management software supplied with their inkjet printers and to provide customers with the ability to efficiently handle ever larger and complicated color files, Roland DG adopted Global Graphics' Harlequin RIP ® engine.
HP Site Flow is a manufacturing execution system, available through PrintOS, HP's cloud-based platform. Its architecture relies on containerization to quickly scale up and down as demand dictates and incorporates Mako™, which offers a small memory and resource footprint, without compromising PDF processing performance.
Global Graphics' Harlequin RIP® and ScreenPro™ screening engine optimize data throughput in Durst Symphony™, the new Durst workflow. Symphony drives the Durst Tau 330 digital and packaging presses, including Durst's new Tau 330 RSC which runs at 78 lin. meters/min for 8 color separation with 1200 x 1200 print resolution.
180g integrates Mako Core into Vellum - software that helps authors format ebooks, paperbacks and hardcovers. Mako converts files to PDF/X-1a, the preferred standard for printing on demand via services like Amazon KDP and IngramSpark.
Kodak's Graphic Communications Group provides commercial printers, packaging printers, publishers, data printers, and enterprises with one of the broadest portfolios of technologies, products, and services in the graphic communications and document capture industries. Kodak Composer Software uses Global Graphics' technology, which also provides support for Kodak Approval Halftone Proofer and Kodak Versamark Printing Systems.
Global Graphics supplies technology for the SX9000 high-speed Kanji digital printer from Canon Production Printing Systems, formerly SIS. The SX9000 printer is used for the production of bank statements, invoices and direct mail and is capable of handling vast quantities of Japanese data. SIS first gave computers the ability to process Japanese Kanji characters in the 1970s.
MyQ has integrated Mako™ into its job management software to provide users with job preview options before a document is released from the print queue. Prior to integrating Mako, customers needed to purchase extra software if they wanted to grant preview options to their users.
In 2020 Miyakoshi Printing Machinery Co. Ltd. licensed Fundamentals™ to create the software engine that drives the Miyakoshi MJP20AXW high-speed, high-resolution digital press for commercial and transactional applications. Miyakoshi plans to adopt the new engine across its entire digital fleet.
Inèdit, the authors of neoStampa, the most popular RIP software for textile digital printing, licence Mako™ to create an enhanced PDF engine for textile workflows. NeoStampa is compatible with most of digital devices sold into the textile market including from vendors such as Mutoh, Epson, EFI Reggiani, Mimaki and Konica Minolta.
Global Graphics' technology is at the core of Agfa's newspaper workflows. A high-performance solution that manages color production tasks including RIPping, previewing, storing and transferring files to the proper image setting device, :Arkitex software drives a variety of imagers including capstan, color drum recorders, computer-to-plate, laser printers and transmission systems.
Tokyo Kikai Seisakusho (TKS) of Japan use the Harlequin RIP to drive their inkjet newspaper press. The web fed JETLEADER 1500 is used for high-speed, full-color digital newspaper production, printing 600 x 600 dpi duplex at 150 metres per minute. TKS also makes use of in-RIP imposition, color management and trapping.
Delphax Solutions Inc. is a designer and manufacturer of high speed digital inkjet presses that enhance efficiencies for publishers, direct marketers and other commercial print customers. Global Graphics' Harlequin technology powers Delphax's new generation of products, such as the elan 250 and 500 cut-sheet inkjet presses.
HP PageWide Industrial raises the bar with the Harlequin RIP®: a global leader in the manufacture of inkjet presses, HP constantly pushes the boundaries and sets new standards to offer its customers the highest level of quality and performance, and the Harlequin RIP plays a key role in this.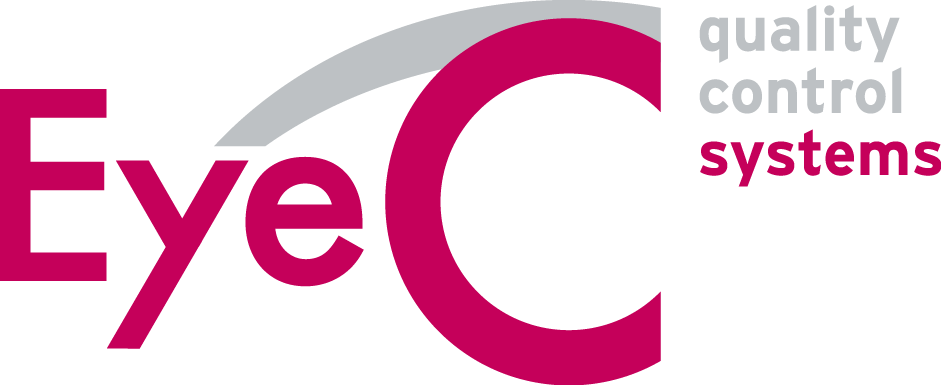 Leading vision technology company EyeC uses Mako Core technology in its automated artwork proofreading system, ProofText. Mako extracts and renders text so ProofText can check for discrepancies and prevent unnecessary errors as early as possible within the print workflow.
Multinational software and electronic company Y Soft has integrated Mako as the core technology in its YSoft SAFEQ workflow platform. YSoft SAFEQ uses Mako to parse, convert and render multiple Print Description Languages, including PCL5 and PCL/XL.
Literature & Latte's best-selling app, Scrivener, is a software tool for writers. Implementing Mako Core into Scrivener fixed an ongoing problem of exporting to PDF/X-1a on macOS and iOS in a matter of hours.

Celiveo 365 is a cyber-secure document printing technology that adds pull print and MFP access control to the Universal Print service. Celiveo 365 uses Mako Core™ to rapidly and accurately convert Page Description Languages on multiple platforms.
Mako Core™ accelerated StealthColor's© move to fully embrace PDF in their workflow, increasing functionality and enhancing performance in StealthColor's© totally unique and ground-breaking digital printing color management software.