Executive team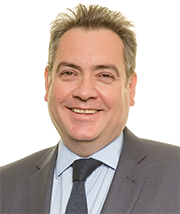 Justin Bailey
Managing Director
Justin joined Global Graphics in 2013. He has over 25 years' experience in the document imaging and print markets. He worked for 17 years for Canon in the UK and then founded eCopy's EMEA business which grew to represent approx. 30% of the company revenue. During this time Justin was involved in broadening the reach of eCopy's technology platforms so that most leading brands of MFP had eCopy solutions to sell via their channel. He also was instrumental in growing the eCopy partner ecosystem. In 2009 eCopy was acquired by Nuance and Justin's responsibilities were extended to include the Equitrac, Safecom, and Copitrak imaging systems for MFPs, as well as desktop applications for OCR and PDF, and the Omnipage Development SDK.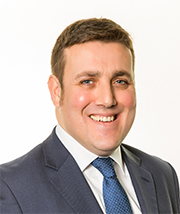 Eric Worrall
Vice President of Product and Services
Eric Worrall has been with the company since 2004 and currently leads the Product Management and Technical Services teams. He has had a wide experience of key roles including Senior Software Developer, Technical Support, Sales Engineer and Product Manager which puts him in an ideal place to understand the complete software business. Eric leads the product strategy, position and vision within Global Graphics.
Prior to joining Global Graphics Eric spent two years' post graduate research at the University of Leicester focusing on speech recognition in adverse noise environments. He worked in engineering and project management roles for both Marconi and Videojet. He has over twenty years of market knowledge in printing, digital documents, machine vision technologies. Eric has five US Patents and a BEng (Hons) in Electronic and Electrical Engineering.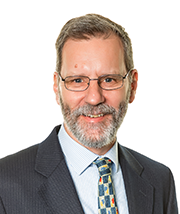 Martin Bailey
Consultant
Martin Bailey works to analyze and understand the current and future needs for document and print workflows. This enables him to guide Global Graphics' industry-leading document and printing technology. He represents Global Graphics on a number of industry bodies and standards committees including acting as the primary UK expert on the committees working on PDF/A, PDF and PDF/VT.
Martin has around 30 years of experience building, using, supporting and improving products for processing digital documents and the graphic arts industry in technical support, product management and programming as well as in consulting, and production environments.