Partner

Alwan Color Expertise
Alwan Color Expertise is a software company dedicated to Color Management and Standardization for the graphic arts industry.
With over 16 years of color management experience and the most innovating G7®, ISO and Multicolor press and process control suite of solutions for commercial, packaging, label and specialty printing, the company has become today a global market leader.
The Alwan Color Expertise Suite of software, Alwan ColorHub 5, Alwan Print Standardizer 5 and Alwan Print Verifier 5 manages High Fidelity color consistency across multiple substrates and print processes around the world, with unprecedented efficiency and reduced costs.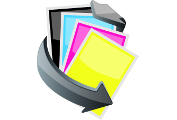 Alwan LinkProfiler Plugin for Harlequin RIP
The best DeviceLink Profiles creation tool is now embedded in Global Graphics Harlequin RIP v9+.
Create your own DVLP to color manage your files, match another press, GCR your neutrals, or to save up to 30% ink.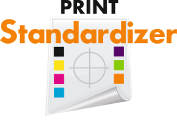 Alwan Print Standardizer 5
Alwan Print Standardizer enables you to automatically calibrate your press to any printing condition, ISO, G7® or custom.
APS/X takes color measurement data from production and automatically generates, exports, and applies dot gain correction curves into Global Graphics Harlequin RIP v9+.