Partner
BARBIERI electronic
Barbieri is an internationally focused manufacturer and supplier of intelligent color measurement systems which ensure the highest image quality for professional digital printing. For the international Barbieri technical laboratory, R&D is a continuous process in the interest of product development and enhancement. The company's declared goal is to deliver the new and innovative features, specifications and applications that customers need to make continuous improvements to their products and services. Barbieri is the market leader in the field of color measurement for wide and large format, flatbed and industrial printing.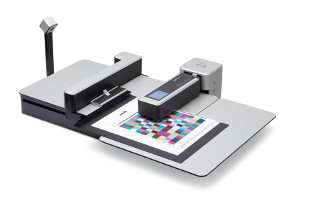 Spectro LFP qb
The Spectro LFP qb is a fully automatic spectrophotometer for Color Management in digital printing. It can measure media in transmission (backlit applications) and reflection. Due to its special characteristics (i.e. switchable measuring aperture) it can measure any kind of media, including structured ones such as textiles.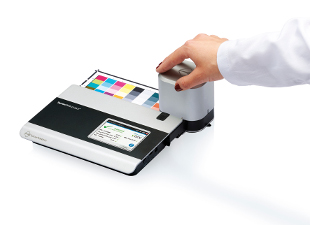 SpectroPad
The SpectroPad is a wireless, portable spectrophotometer realized for process control applications as well as printer setup of digital printers. It can measure any kind of reflective material and gives immediate feedback on spot colors or process control results.