Partner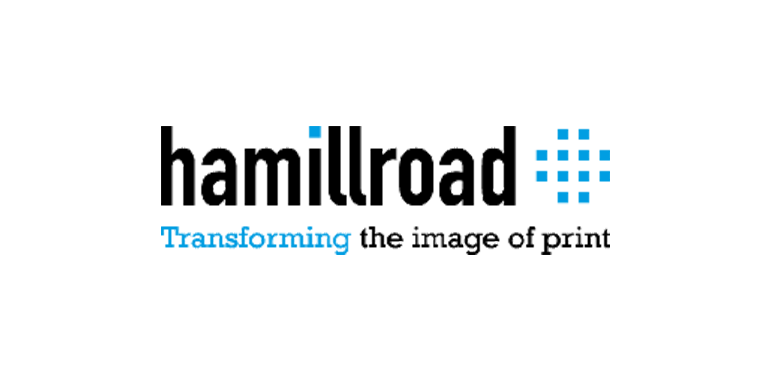 Hamillroad Software
Hamillroad Software is a global supplier of software solutions for the prepress industry. Hamillroad solutions help customers save time and money during all stages of the printing process, as well as improving printed image fidelity.
Hamillroad Software specializes in Digitally Modulated Screening which provides unparalleled screening technology for Offset / Lithographic (Auraia DMS) and Flexographic (Bellissima DMS) printing.

Auraia DMS
Auraia DMS utilizes ground-breaking patented technology to create a unique product that combines the best characteristics of AM, FM, XM, GS and CS screening techniques for offset / litho printing.
Auraia DMS dramatically enhances quality, stability, and gamut, while delivering ink savings over conventional screening. Auraia DMS provides these benefits in real production environments under plate and press conditions which are not usually capable of FM or high lpi AM/XM screening.

Bellissima DMS
Bellissima DMS utilizes innovative technology that's a fusion of the best characteristics of AM, FM, XM, GS and CS screening while avoiding their limitations and problems. It dramatically enhances the quality and stability of flexo presswork.
Bellissima DMS helps to extend the life of a flexographic printing press. Using Bellissima's patented dots, common printing problems including bounce, barring, and slur are significantly reduced and, in some instances, eliminated.

FirstPROOF
FirstPROOF is a high-performance prepress soft-proofing product that is designed to work in a tightly integrated way with the Harlequin RIP. FirstPROOF allows users to simulate errors which may occur on press before plates have been made. It helps users save valuable time and money during the pre-press process.

Lightning Plugins
Hamillroad Software's Lightning plugins work with the Harlequin RIP to improve the output speed of TIFF, PDF or LEN files, making the prepress screening (RIP output) process up to ten times faster and more efficient.