Partner

Ultimate TechnoGraphics Inc
Automation drives results in printing. This is the foundation of all Impostrip® product developments and today printers swear by Impostrip®'s speed, power, flexibility and ease of use in a digital or hybrid environment.
Ultimate TechnoGraphics invented digital imposition with the first release of Impostrip® in 1989, and has continued to play a leading role in the market ever since while providing the most innovative and progressive imposition products. Ultimate today leads in imposition and finishing automation software solutions. The company has a rich history of providing and integrating imposition technologies into hardware and software workflow solutions.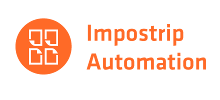 Impostrip® Automation
Impostrip® is a full-featured professional imposition software solution that delivers automated and dynamic imposition for offset and digital printing. Impostrip® offers Harlequin RIP users a multitude of features from dynamic content barcode to job ganging optimization on the fly with Optimized PDFs.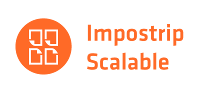 Impostrip® Scalable
Impostrip® Scalable is a full-featured professional imposition software designed to optimize high-volume printing with unique features for inkjet web imposition insuring the best optimization of the press. Impostrip® Scalable offers load balancing of jobs and delivers Optimized PDF or JDF ticket to the Harlequin RIP for speed processing.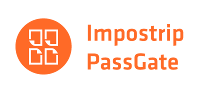 Impostrip® PassGate
Impostrip® PassGate is designed to optimize the imposition of photo prints, photo albums and cards. It can impose JPEG and PDF formats and optimize cut-sheet and continuous-feed presses. Impostrip®PassGate delivers an agile and efficient solution for high-volume PDF output to the Harlequin RIP, including back-side printing and unique features to drive inline finishing.