Partner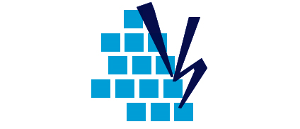 Vir Softech Pvt. Ltd.
Vir Softech is an innovation driven Technology Start-Up, with strong focus on Imaging and Computer Vision Technology products and services. Focus domains include Print & Publishing, Education, Process Automation in PDF workflows. Our expert engineers have worked on all major RIP technologies and hence are best positioned for integration and optimization of RIP technology in Print OEM/ODM products. Our deep understanding of PostScript and PDF specifications enable us to offer services for building PostScript/PDF workflows in a client and/or server environment.
Harlequin
Vir Softech's team of experienced engineers includes experts for all aspects of Global Graphics Software RIP technologies such as Job Management, Color Management, screening, bands generation and management, VDP and Imposition. We are experts in configuring Global Graphics RIP technologies for better performance targeted for a specific market segment such as production, commercial, large format and enterprise printing.
Vir Softech has vast experience of working on all major RIP technologies available today and has done successful replacement of existing RIPs with the Harlequin RIP for OEMs. Our project methodology minimizes the replacement challenges by feasibility study, documenting existing RIP interfaces, Gap analysis and then managing step by step implementation. Risks are identified early and training and consulting support is provided. We are the reliable RIP replacement experts from existing RIP to Harlequin RIP.
Read the case study: RIP technology replacement achieves a faster development time, performance and quality benchmarks.
Mako
With comprehensive understanding of PDF ISO specifications, Vir Softech can offer services to use Mako technology for manipulating PDF documents at object level. This enables us to automate PDF workflows like PDF form processing, text extraction, converting PDF to various image formats, PDF analysis and optimization, imposition etc.