Obtaining good quality and color often requires specialist print knowledge. However such expertise is declining in the market, especially where print is part of a wider production process and is handled by general production operators. Press manufacturers (OEMs) often have print specialists and a reference press that is set up to print excellent quality and color for each media.
What if you could package all the OEM's reference press settings for each media and inkset to create a library of media definitions?
With SmartMedia™ technology:
Expert press operators can build a simple process to match their customer's production press to their reference press to obtain equally good quality
Standard operators don't need to be a specialist print expert and create ICC profiles etc
Advanced press operators have the ability to tweak the color to match their own preferences
Who uses SmartMedia?
The SmartMedia technology was built with three user types in mind:
OEM: Expert Press Operator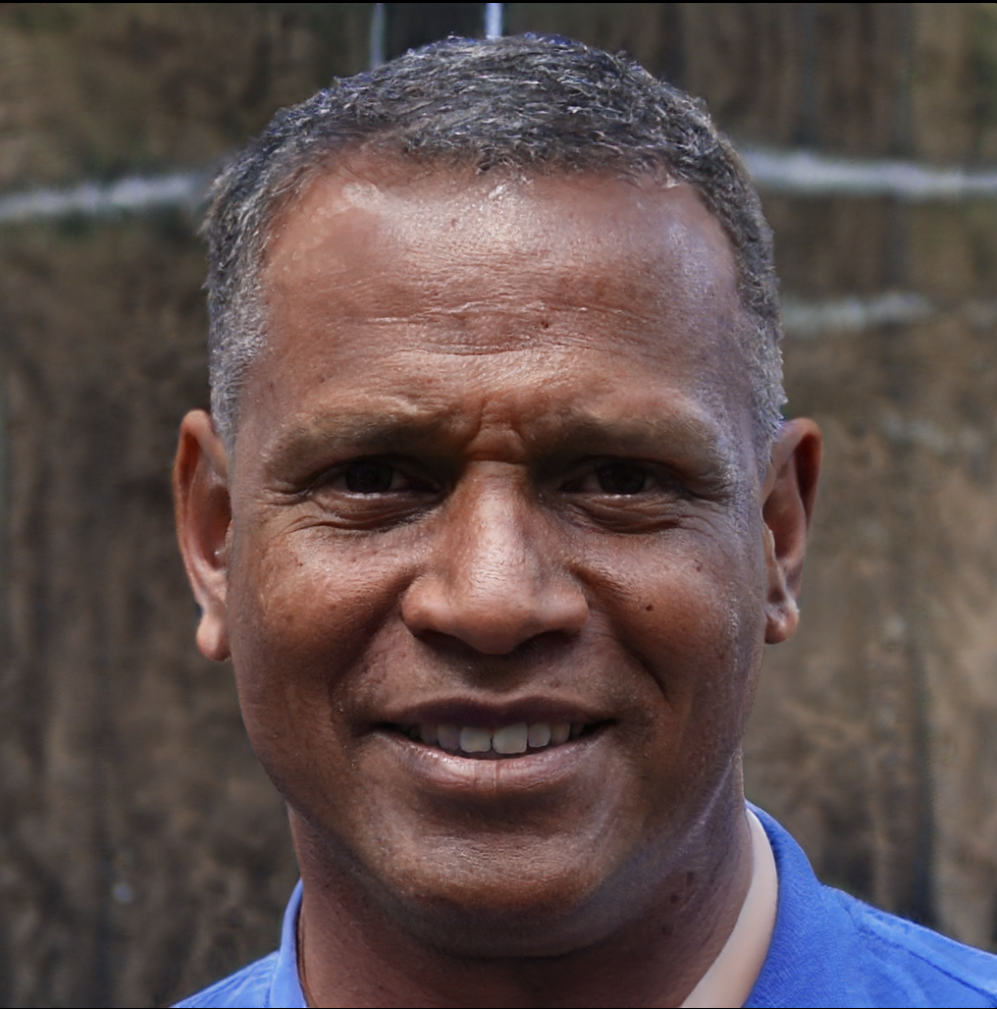 Richard: An OEM print expert who delivers new printing device models to the market. Experienced with color management and understands what good quality looks like to his customers.
End User: Standard Operator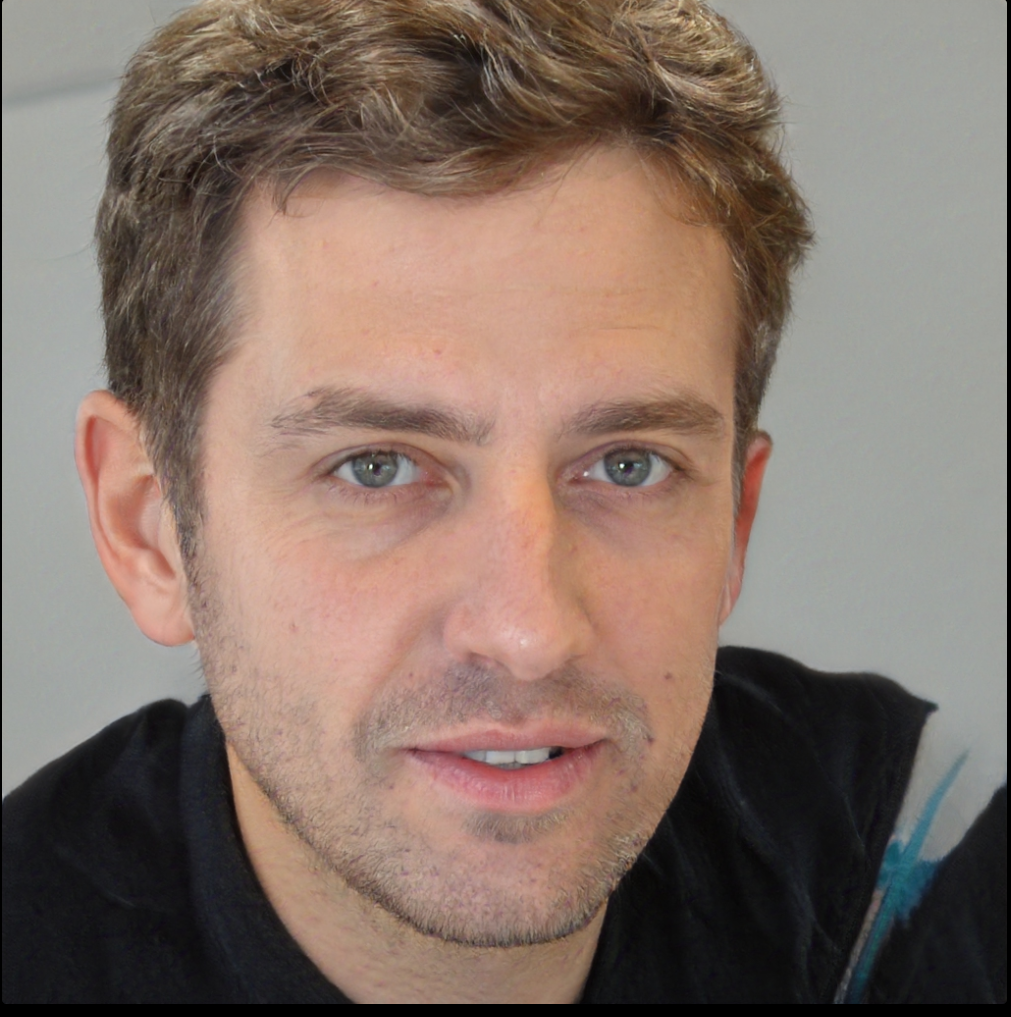 Peter: A press operator who needs a quick and simple setup to get their press into good shape for printing without any specialist print knowledge
End User: Advanced Press Operator
Rachel An advanced printing press operator who needs complete control over their press to obtain the best color output possible and maybe use non-standard inks and medias.
Expert Press Operator's Toolset (OEM)
If you're an expert press operator (OEM), this suite of tools creates a library of Smart Media Definitions (SMD) that you can ship with the press to your end user.

Benefits
Creates a library of Smart Media Definitions (SMDs) for a press model using the reference press
Creates a SMD file for each media and inkset containing:

Metadata (eg SMD description)
Advanced screening tiles
Drop size transition
Dot gain
Density curve control (Linearization)
Gray balancing
Reference ("Golden") state
RIP color settings
ICC profiles (including Device Link)
"Nozzle Out Correction" settings
Standard Operator's Toolset (End User)
Smart Print Controller
If you're a standard press operator, the Smart Print Controller (SPC) will drive your press. It controls multiple job queues and allows the RIP and other key components to be configured.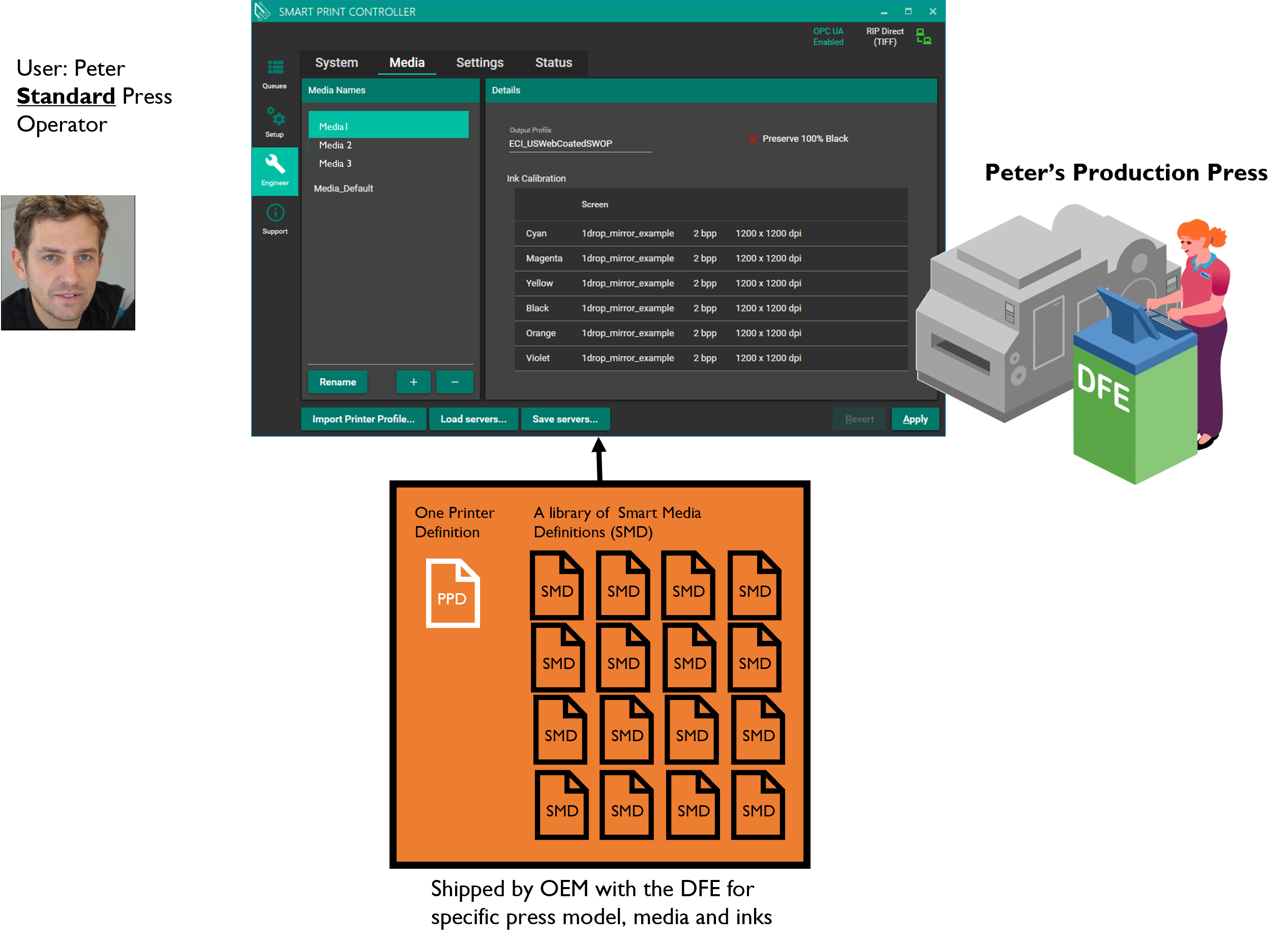 The Press Operator selects the Smart Media Definition (SMD) from the OEM-supplied library that matches the media loaded
The print and color settings are all automatically set up for the target media and inkset (as determined by the OEM)
Next step is to generate a PrintFlat calibration and bring the production press back to match the OEM's reference press
Smart Calibrator
The Smart Calibrator modifies the SMDs installed in the Smart Print Controller, matching the production press to the reference press and performing a PrintFlat calibration to remove banding.

Benefits
Enables a standard press operator to calibrate the printer to match the OEM's reference press
Allows the standard color settings in the SMD library to be used for each supported media (including the out-of-the-box ICC Profiles)
Removes banding with PrintFlat
Offers excellent color and quality without the need to generate new ICC profiles
Advanced Press Operator's Toolset (End User)
Smart Print Controller has an advanced media mode that allows standard ICC profiling tools (like ColorLogic CoPrA which is supplied with SmartDFE) to generate new ICC profiles that can override the one supplied by the OEM in the SMD. It's perfect for an advanced press operator who knows a lot about color theory.

Benefits
Offers total control over color quality
Includes CoPrA and ColorAnt from ColorLogic - a color expert's dream tools
Creates ICC profiles and overrides the ones supplied in the OEM's SMDs.